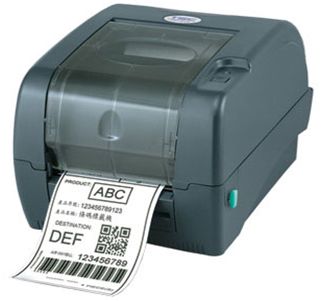 An Emerging leader in innovative design TSC TTP-345 Barcode Printer Price India distributed by Indian Barcode Corporation
TSC TTP 345 Barcode Printer Price India the new TSC TTP 345 thermal transfer desktop barcode printer series delivers.
We at Indian Barcode Corporation(Mindware) is the trust over above 15 years is the one of the most popular and innovative Manufacturer for different types of Labels and Ribbons and their consumables and mainly  distributer for various type of the barcode printers like Zebra, Godex, Citizen, Agrox, Toshiba and many more and also Barcode Scanners like Symbol, Agrox, Honeywell, Zebra, Datalogic ,Opticon and many more. It provides their services mainly in all over the India as well as other countries.
We take self-regards in the variety of our products and our ability to deliver with the speed constancy, flexibility and responsibility soften demanded in today's business environment.
We Indian Barcode Corporation have stepped ahead in the world of the Desktop Barcode Printer Series TSC TTP as we have become the Authorized distributer of theTSC TTP 345,TSC TTP 244,TSC TTP 225,TSC TTP 244 Pro etc.
Indian Barcode Corporation is the paramount distributer of TSC printers.TSC printers can print on verities of materials.
Our main focus is on the TSC Barcode Printers to satisfy the needs of the end users of the Retail, Shopping malls, Chemicals Industries, Pharmaceuticals Industries, Packaging Industries and many more.
TSC TTP 345 Barcode Printer Series:-
Industry-leading Performance at a Reasonable Price
The TSCTTP-345 thermal transfer desktop barcode printerseries delivers more performance for the price than any other printer in its class. It is a second model in the series – the TTP-345 barcode printer – offers high resolution 300 dpi printing at 5 inches per second. This model offer 8 MB of SDRAM and 4 MB of onboard Flash memory. Gigabytes of Flash memory can be added via an onboard SDHC card reader.
TTP-345 series offers USB 2.0, parallel and serial connectivity, plus an optional Ethernet port for networking. It also incorporates the TSPL-EZ™ printer-control language, which is fully compatible with other TSC printer languages, while supporting TPLE (Translation Printer Language Eltron®) and TPLZ (Translation Printer Language Zebra®).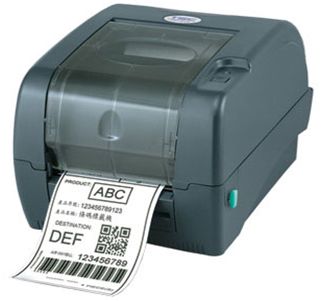 TSC TTP-345 barcode printer is use in many purpose and it also use in to print jewellery labels
Features of TSC TTP-345Barcode Printer:-
Up to 177.8 mm (7") per sec. print speed
4 MB Flash memory and 8 MB SDRAM memory
SD Flash memory expansion up to 4 GB
Label gap sensor & full-range adjustable black mark sensor
Parallel, serial & USB 2.0 interfaces
Main board integrated with internal Ethernet (factory option)
Label capacity up to 214 mm OD (8.4" OD)
Ribbon capacity up to 300 m (984')
TSPL-EZ™ firmware for plug-n-play ease
Optional peel-off module, cutter module, stand-alone keyboard and scanner
TSC TTP 345 barcode printer price india
Indian Barcode Corporation is the sales and servicing partner of TSC Barcode Printers in Delhi India. We are also manufacturer of barcode labels and Ribbons for TSC TTP-345 Barcode Printer, For any query and suggestion regarding Barcode Labels for TSC TTP-345 Barcode Printer Price India call us on +91-9717122688 or write us at gm@indianbarcode.com
For any query related to TSC TTP-345 Barcode Printer Price India contact us:-
Address:
Indian Barcode Corporation. S-4, Plot No.- 7, Pocket-7, Pankaj Plaza, Sector-12, Dwarka, New Delhi- 110078, India
Phone No. – +91-011-28032434/ +91-9717122688
Email Id: gm@indianbarcode.com
Website http://www.indianbarcode.com